Are you looking to incorporate dental discount plans into your practice as an alternative for your patients looking for affordable dental coverage? More of today's dentists are adding third party programs or developing their own dental discount plans to maximize production while keeping the cost of care as low as possible for their patients.
Determine Who Your Market Is
Now that you're ready to move forward with creating an affordable dental plan for your patients, you'll first need to identify who your ideal market is. In most cases, this is who your practice primarily serves or demographic groups that you want to serve more of, thereby increasing your new patient numbers and retention.
These typically consist of:
Young adults (Millennials)
Generation X
Baby Boomers
Elderly/geriatric patients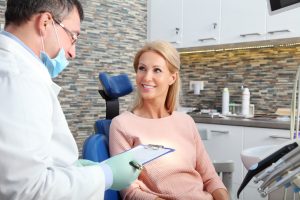 Take Specific Steps to Reach Your Target Audience
Since each type of age demographic communicates in different ways, you'll want to incorporate their communication habits as you decide how to share information regarding dental discount plans available.
For example, elderly patients tend to rely more on in-person information as well as printed flyers, newsletters, or postcards. These are the individuals you would want to reach with an "old fashioned" mailer and reiterate verbally at the time of their appointment. When they're standing in front of the receptionist is an ideal time to make sure they know about the new services or discount programs you've incorporated since their last visit.
Baby Boomers bridge the communication gap between older patients and younger generations, being savvy with social media but still relying heavily on sources such as the local newspaper, radio advertisements, direct mail, but also Facebook. A combination of strategies provides the best coverage and contact with this age group.
Generation Xers and Millennials are the most well-versed in social media, with Gen X also leaning toward email and radio ads and Millennials incorporating vlogs and podcasts more than their predecessors. For these younger groups, being more online and socially savvy can pay off.
Adjust Marketing Strategies for Each Generation
What attracts people to discount dental plans isn't just the affordable dental costs. Varying age groups tend to see valuable factors that become key selling points and may be less or more important to people of other generations.
Elderly patients for instance, tend to find great value in pre-paid costs and predictability. This eliminates the idea of potentially added costs that were not expected. Being that most elderly patients live on a fixed income, budgeting and clear-cut costs are key. Dental discount plans make it easy to understand exactly what costs are involved at all times.
While affordable dental care is important for all age groups, Baby Boomers tend to be more loyal to specific brands. Being known for quality care or offering a specific service/product can potentially attract new patients when they know you have a reputation to back you up.
Generation Xers tend to like big, deep discounts. The phrase "no insurance, no problem" is one that carries the idea of affordable dental care even when major treatments are necessary. Having one low annual fee makes dental discount plans especially attractive to this budget-savvy generation.
Much like Generation X, Millennials also want to tap into added savings for their young families, with no hassles and no claims to deal with. Their monthly subscription or annual fee of an in-house plan is easy for them to understand and make decisions off of, based on their care needs. Plus, their go-to tendencies for crowdsourcing on social media means they're prime candidates for sharing online "deals" and discounts with other prospective patients in the area.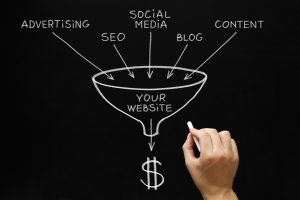 Immediate Implementation
Before you've developed social media strategies, mailers, or radio ads, it's possible to go ahead and start marketing your affordable dental plan in-house. Here are a few tips to get started:
Place in-office signage in the reception area and operatories at eye-level, where patients will see them during appointments.
Put informational flyers inside of the take home bags and packets that patients receive during prophylaxis or restorative procedures.
Add information to your website for easy reference purposes (and highlight it on the main home page.)
Verbally mention the new discount plan to every patient that comes into your office, either at the time they check in or during check out, when finances are at the front of their mind.
Use your social media pages to engage your existing and new potential patients. It helps by dedicating a few marketing dollars towards "Boosting" your posts.
Most patients will see the added financial benefits of a private dental discount plan, especially if they don't have coverage. The key is to effectively communicate that information with your patients in order to pursue them to join!
If you have a DentalStores account, you can now also set up your own savings plan directly on your online storefront so patients can purchase online. The best part is, when patients sign up for your savings plan they will automatically receive an account to begin shopping on your online store!
If you don't have a DentalStores account, what are you waiting for! Sign up today to roll out your own in-house savings plan. From analytics and dashboards, auto-renewals, membership card IDs and even marketing materials – DentalStores handles it all.
To learn more, visit DentalStores.com/learnmore or by calling 1-800-SMILE-OK-7